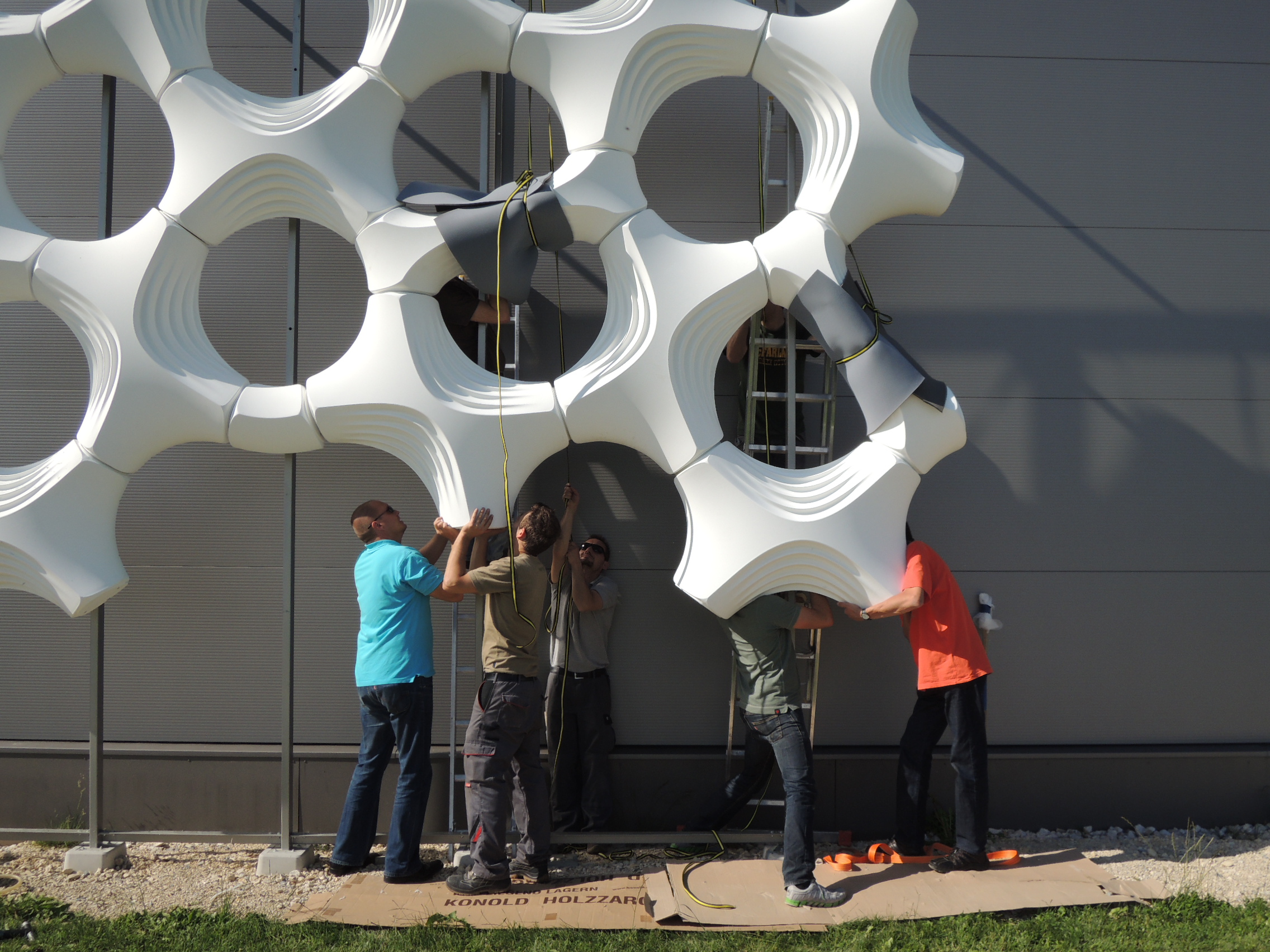 Decorative facades that eat pollution
"The incredible smog-eating building" -CNN
prosolve370e is a decorative architectural module that can effectively reduce air pollution in cities when installed near traffic ways or on building facades.
The modules are coated with a superfine titanium dioxide (TiO2), a pollution-fighting technology that is activated by ambient daylight. Employing a unique configuration of this technology, the tiles neutralize air pollutants when sited near traffic or densely polluted conditions.
As a modification to existing architectural surfaces, prosolve370e essentially "tunes buildings" to respond better to their immediate environments.
The modules have been installed across the globe, with projects in Mexico, Australia, and Unite Arab Emirates.
In 2012, prosolve370e was installed at Torre de Especialidades, Hospital Manuel Gea Gonzales. According to recent technology studies, it is reducing the pollution of 1,000 cars per day.
As seen on...
prosolve370e has been featured on many mainstream media channels, and included in editorials as an example of a new breed of environmentally active buildings.
Awards
Acquired into Permanent Collection, Cooper Hewitt National Design Museum, Smithsonian Institute, 2013
Zumtobel Group Award 2014, Applied Innovations, Shortlisted
Selected for the German Pavilion, Venice Architecture Biennale 2008